Description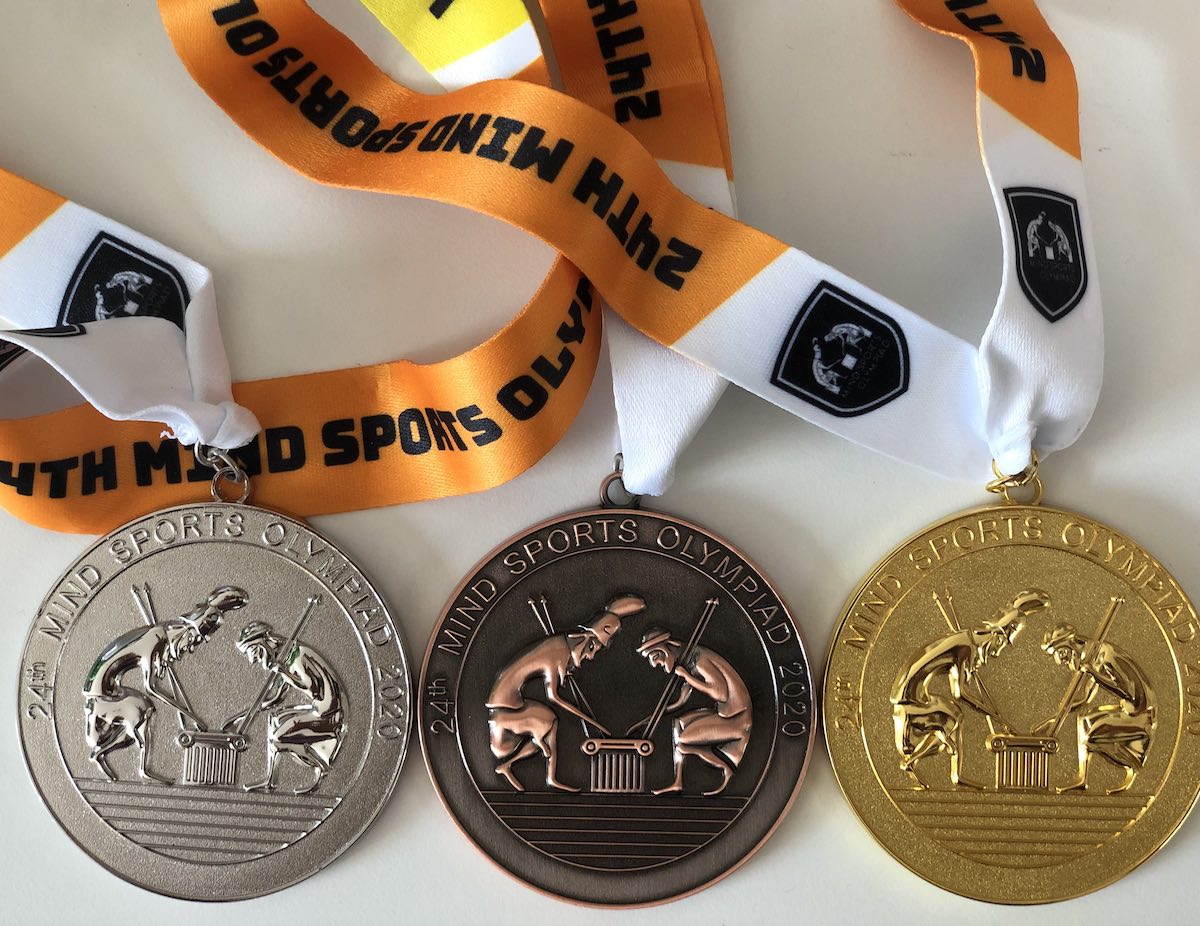 Congrats on winning a medal in the 2020 Mind Sports Olympiad!
As there were no entry fees for this year's MSO, we're offering medalists to either receive their medal in person next year for free or pay for shipping and handling now. Shipping and handling is £10/£12/£15 (UK/Europe/RestOfTheWorld) for the first medal and an additional £3 for each extra medal. If you'd like us to ship more than 10 medals and want to save costs, please email us at mindsportsolympiad@gmail.com
Please note that during checkout, there is a text box where you can indicate which medals you won.